-21%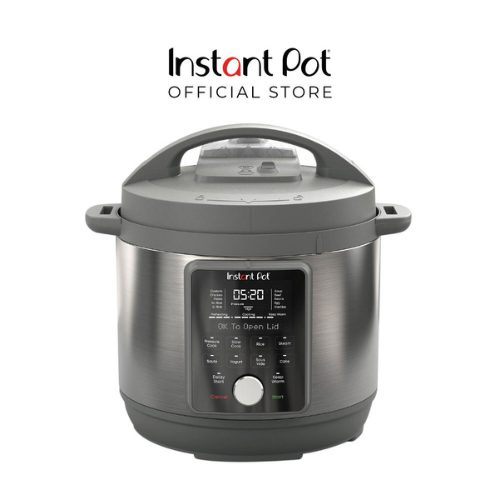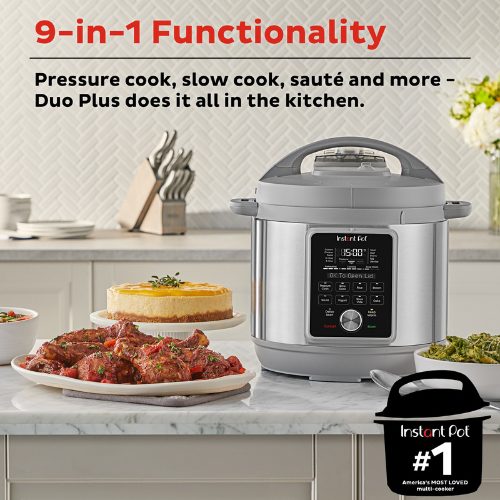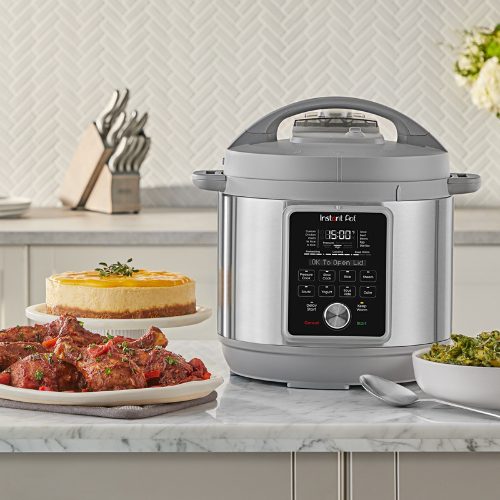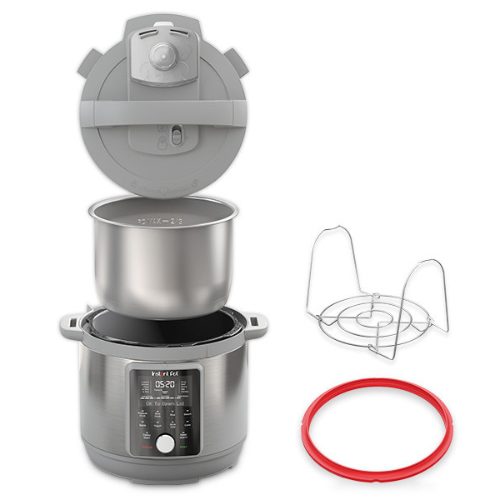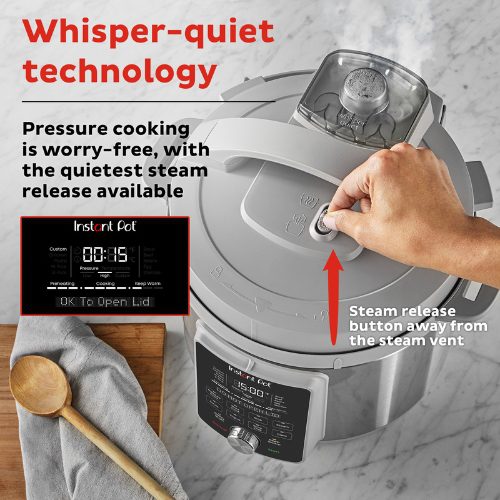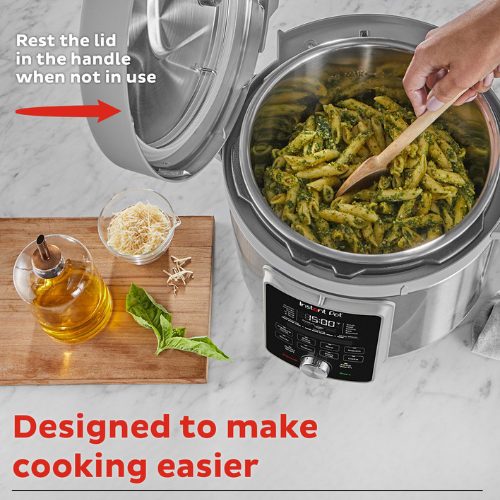 Instant Pot Duo Plus 8QT
In stock
The Instant Pot® Duo™ Plus is an amazing kitchen appliance that combines 9 cooking functions, including pressure cooking, slow cooking, and sous vide, to simplify meal preparation. With its smart cooking programs and step-by-step instructions displayed on a large LCD screen, creating delicious one-pot meals has never been easier. Its worry-free pressure cooking feature includes a quiet steam release, an alert system for safe lid opening, and a remote release button for added safety.
Introducing the Instant Pot® Duo Plus with 9 cooking functions like pressure cooking, slow cooking, and even sous vide, meal preparation has never been so hassle-free. Just follow the step-by-step instructions on the large LCD screen, and you'll be whipping up delicious one-pot wonders in no time. No more noisy steam releases because this appliance keeps things quiet, and it's got your back with an alert system and a remote release button for extra safety. Get ready to level up your cooking game with the Instant Pot® Duo Plus v4 and savor more mouthwatering meals with ease.
[9-in-1 Functionality] Pressure cook, slow cook, rice cooker, yogurt maker, steamer, sauté pan, yogurt maker, sterilizer and food warmer.
[Large Capacity] Perfect for quick weekday family dinners, gatherings, or meal prep batches.
[Stainless Steel Gray] Matches with any kitchen décor and looks beautiful on your counter!
[Whisper Quiet Steam Release] The only multi-cooker with the quietest steam release, step-by-step cooking instructions on a large LCD display & a clear cooking progress bar for real-time feedback.
[Quick One-Touch Cooking] 25 customizable Smart Programs for pressure cooking ribs, soups, beans, rice, poultry, yogurt, desserts, and more.
[Easy to Clean] Finger-print resistant, stainless-steel sides and dishwasher-safe lid, inner pot, and accessories.
[Safety Features] Includes over 10 safety features, plus overheat protection and safe-locking lid.