Sale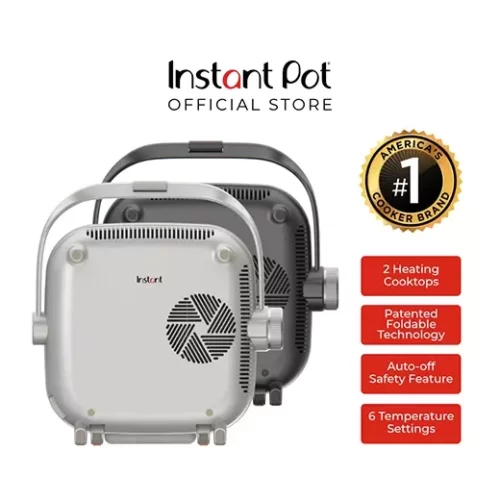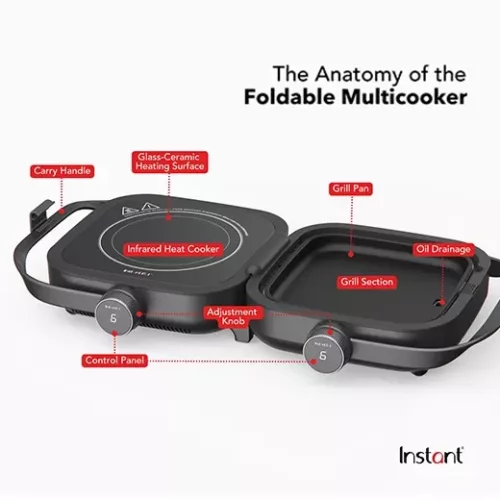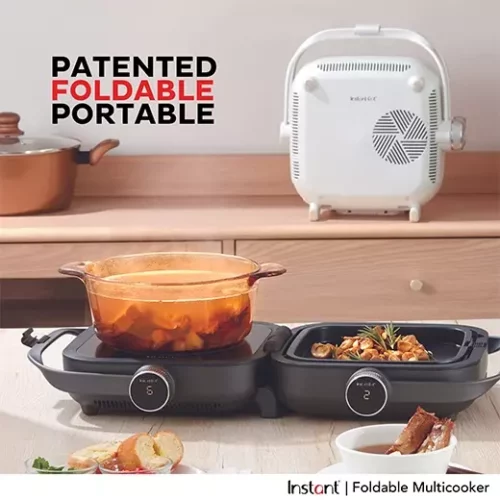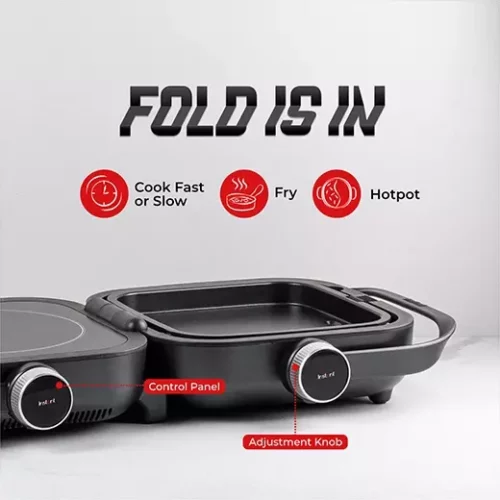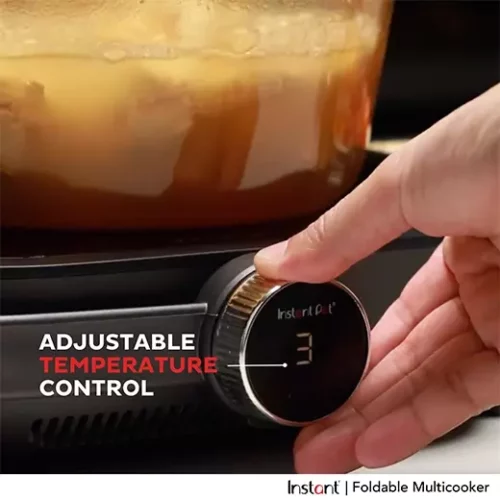 Instant Foldable Multicooker – Infrared Heat Cooker & Grill
The Instant Foldable Multicooker is ideal for any kitchen! This appliance comes with a modern and portable design and two cooktops. With an infrared heat cooker and a grill that you can use simultaneously, you can now allow your home cooking journey to unfold!
Introducing a brand new type of kitchen appliance- the Instant Foldable Multicooker – Infrared Heat Cooker and Grill! Prepare a wide variety of meals with two types of cooktops you can use at the same time!
With a modern and portable design and build, you can create amazing recipes and everyday meals on the go!
[Two Cooktops]
You can prepare different dishes effortlessly since the Instant Foldable Multicooker comes with an Infrared Heat Cooker and Grill. These two cooktops can be used simultaneously, so you can cook meals fast and easy!
[Patented Foldable Technology]
With its compact, foldable design, the Foldable Multi-Cooker saves valuable counter and cabinet space in your kitchen. The unique design and technology provides you with an amazing all-around appliance!
[Numerous Functions]
You can cook fast or slow given the numerous functions accessible to you with this kitchen appliance. Slow cooking, frying, and hot pot are some of the things you can do with the Instant Foldable Multicooker!
[Heat Efficiency]
You can try out different ways of cooking, since the Infrared Heat Cooker is compatible with thin glass pots.
[Safety Features]
The heating plate comes with a sensor that can monitor the temperature. This safety feature allows the appliance to automatically lower the temperature or cut off power supply if needed.