Leche Flan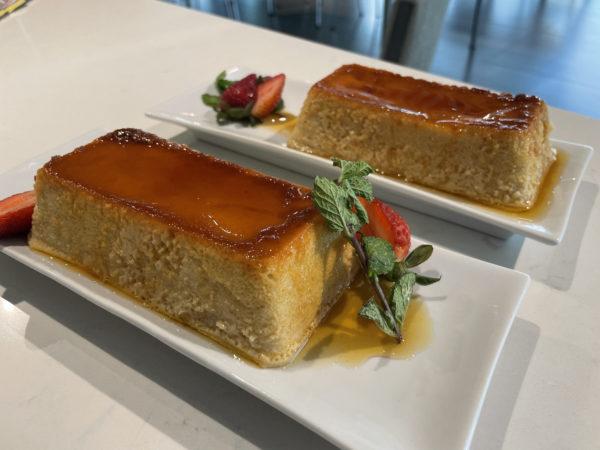 1/3

cup

Sugar

4

tbsp

Water
3

pcs

Eggs

2

pcs

egg yolks

1 2/3

cup

evaporated milk

1/2

cup

condensed milk

1/4

tsp

lemon zest
1/3

cup

Sugar

4

tbsp

Water

3

pcs

Eggs

2

pcs

egg yolks

1 2/3

cup

evaporated milk

1/2

cup

condensed milk

1/4

tsp

lemon zest
Make the caramel: Either use llaneras or stainless steel baking containers or bakeware. With llaneras, spread sugar evenly at the bottom and melt over a stove on low heat. Brushing water on the sides. OR microwave sugar with water until melted into an amber color. Set aside to cool.

Gently fold together the flan ingredients in a bowl. Sieve twice to remove lumps.

Pour into your container of choice with the caramel. Seal tightly with aluminum foil.

Pour 1 1/2 water in the Instant Pot inner pot. Place the flan container over the trivet and lower down to the pot.

Pressure Cook on High for 14 minutes. Naturally release pressure for at least 15 minutes before releasing the rest of the pressure.

Take out from the pot and let it cool. Refrigerate for at least 8 hours before unmolding.