Steamed Prawns in Coconut Sauce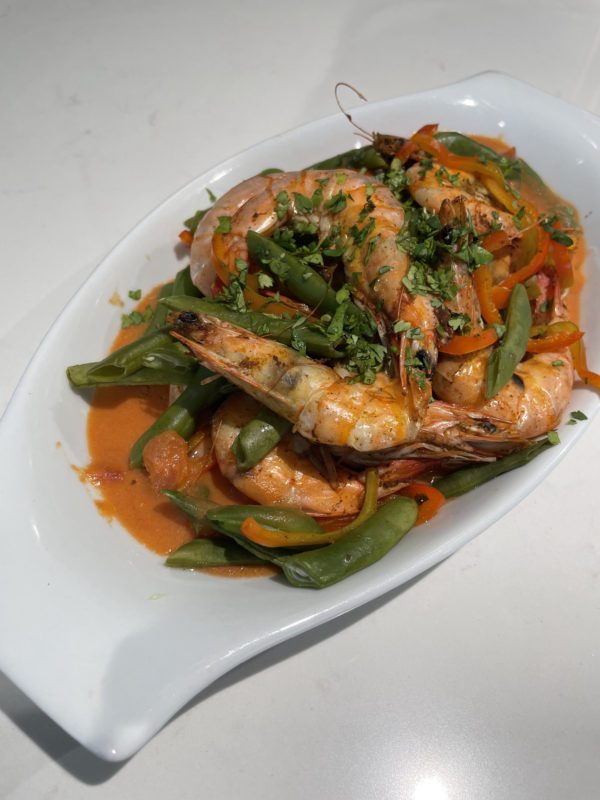 800

grams

Prawns

cleaned

1

pack

Del Monte Gata Mix

1/2

cup

canned tomato chunks

2

tbsp

Ground Coriander

1/4

tsp

Cumin

1/4

tsp

Cinnamon

1/8

tsp

chilli powder or red pepper flakes

1/8

tsp

Turmeric

1/2

tsp

Fish Sauce

1

bunch

cilantro

2

pcs

calamansi

1

cup

Water

1

cup

green beans

cut into 1-inch pieces

1/2

pc

Red Bell Pepper

sliced

1/2

tbsp

Sugar
800

grams

Prawns

cleaned

1

pack

Del Monte Gata Mix

1/2

cup

canned tomato chunks

2

tbsp

Ground Coriander

1/4

tsp

Cumin

1/4

tsp

Cinnamon

1/8

tsp

chilli powder or red pepper flakes

1/8

tsp

Turmeric

1/2

tsp

Fish Sauce

1

bunch

cilantro

2

pcs

calamansi

1

cup

Water

1

cup

green beans

cut into 1-inch pieces

1/2

pc

Red Bell Pepper

sliced

1/2

tbsp

Sugar
Pour Saute on the Instant Pot and pour in 1 cup of water. Let the water simmer.

Toss the prawns, red bell pepper slices and green beans in a bowl together with the spices and fish sauce. Transfer to the Instant Pot Steamer basket and lower down to the inner pot. Cover with the glass lid and Steam on High for 5 minutes.

Meanwhile, mix gata mix with water and sugar.

Once steaming is done. Lift out the steamer basket. Pour in tomato chunks and gata mix in the pot. Let the residual heat cook them. Adjust seasoning if needed.

Transfer steamed shrimp and vegetables on a container and pour the sauce over.

Garnish with calamansi and cilantro.