Sous Vide Chicken Curry Salad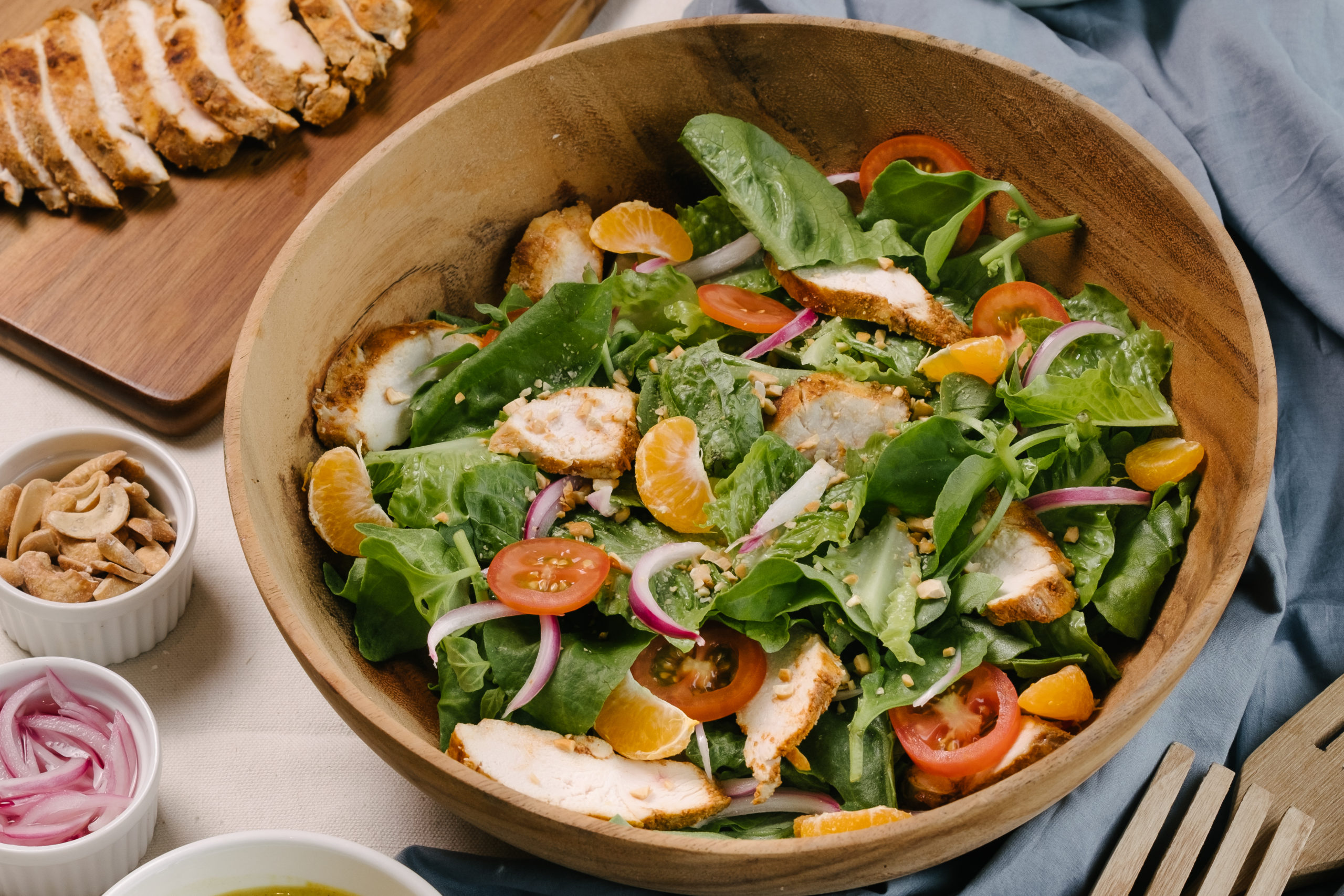 4

pcs

chicken breast

1

tsp

Garlic Powder

1

tsp

paprika powder

1

tsp

Cumin
4

cups

mixed salad leaves

2

pcs

Carrots

peeled and sliced into thin sticks

1/4

cup

cilantro

chopped

1/2

cup

Red Onion

chopped (soaked in 1/2 tsp vinegar and 1/2 tsp sugar)

1/2

cup

cashews

roasted and chopped
1/4

cup

Light Mayonnaise

1/4

cup

greek yogurt

1

tbsp

Honey

2

tsp

Curry Powder

1/2

tsp

Salt
4

pcs

chicken breast

1

tsp

Garlic Powder

1

tsp

paprika powder

1

tsp

Cumin

4

cups

mixed salad leaves

2

pcs

Carrots

peeled and sliced into thin sticks

1/4

cup

cilantro

chopped

1/2

cup

Red Onion

chopped (soaked in 1/2 tsp vinegar and 1/2 tsp sugar)

1/2

cup

cashews

roasted and chopped

1/4

cup

Light Mayonnaise

1/4

cup

greek yogurt

1

tbsp

Honey

2

tsp

Curry Powder

1/2

tsp

Salt
Fill the Instant Pot inner pot halfway with water. Close the lid and put the steam release valve to Venting. Press the Sous Vide function. Press + or - buttons to adjust the temperature to 147F/64C. Press the Sous Vide button again. Press + or - Time buttons for 2-4 hours (depending size of chicken breasts).

Season the chicken breasts with salt, pepper, garlic, and paprika powders. Seal in the sous vide pouches, place in the water bath and cook for 2 to 4 hours.

Take the chicken out of the water bath and chill in an ice-bath. (For added flavor, you can sear the chicken after you take it out of the water bath. While the chicken is cooling, prepare the rest of the salad.

Make the dressing: In a large bowl, whisk together all of the dressing ingredients.

Chop the chicken into bite sized pieces and add to the salad. Mix well and serve with the toasted nuts sprinkled on top.