Herbal Chicken Stew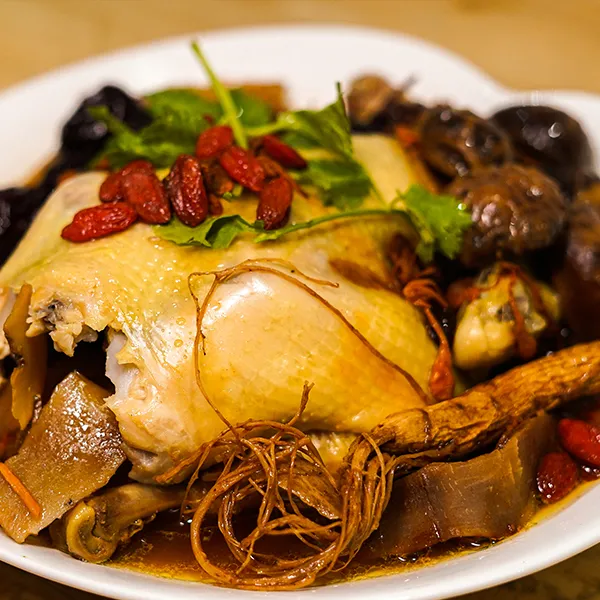 1.2

kg

chicken

20

g

Dried Mushrooms

30

g

Ginseng

30

g

Dang Shen

30

g

Dang Gui

30

g

Bei Qi

20

g

Yu Zhu

40

g

Red Dates

20

g

Cordyceps
2

tbsp

Light Soya Sauce

1

tsp

Salt

1

tbsp

Cooking Wine
2

tsp

Cornflour

2

tbsp

Water
1.2

kg

chicken

20

g

Dried Mushrooms

30

g

Ginseng

30

g

Dang Shen

30

g

Dang Gui

30

g

Bei Qi

20

g

Yu Zhu

40

g

Red Dates

20

g

Cordyceps

2

tbsp

Light Soya Sauce

1

tsp

Salt

1

tbsp

Cooking Wine

2

tsp

Cornflour

2

tbsp

Water
Combine the chicken with the marinade ingredients and set aside in the fridge overnight.

Soak the dried mushrooms until soft, wash and squeeze dry.

Select "Poultry" on High for 15 mins. Natural Release pressure when done cooking.

When ready, open the lid, select Saute and stir in thickener ingredients. Bring to a boil and stir until thick.