Golden Cereal Prawn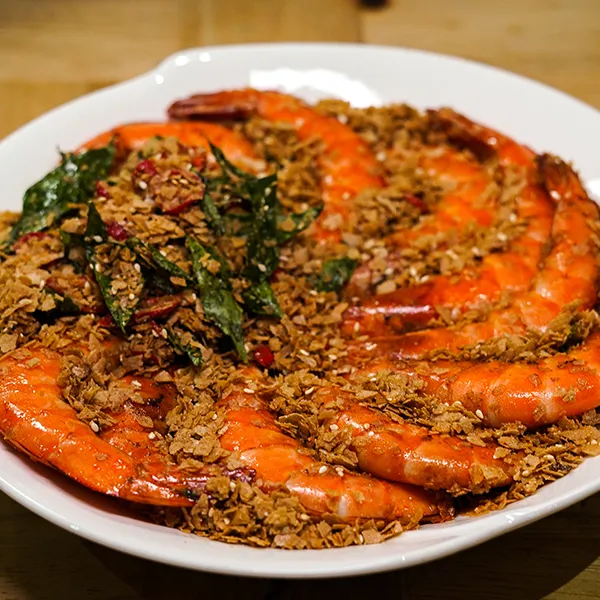 300

g

Prawns

1

tsp

Sugar

1

tsp

Tapioca flour
30

g

curry leaves

20

g

Chillies

chopped

15

g

Butter

1

tbsp

Cooking Oil
80

g

Nestum

20

g

Milk Powder

1

tsp

Sugar

1

tsp

Chicken Seasoning Powder

1

tsp

Fried sesame seeds
300

g

Prawns

1

tsp

Sugar

1

tsp

Tapioca flour

30

g

curry leaves

20

g

Chillies

chopped

15

g

Butter

1

tbsp

Cooking Oil

80

g

Nestum

20

g

Milk Powder

1

tsp

Sugar

1

tsp

Chicken Seasoning Powder

1

tsp

Fried sesame seeds
Wash prawns, cut off feelers, pat dry, marinate with 1 tsp sugar and 1 tbsp tapioca flour. Set aside.

Press Saute on the Instant Pot. Heat 1 tbsp oil and saute the prawns in batches until golden brown and fragrant. Remove and set aside.

Using the same pot and setting, stir-fry Ingredients B until fragrant. Add in C and mix well.

Return the cooked prawns and mix well. Serve immediately.