Chicken Binakol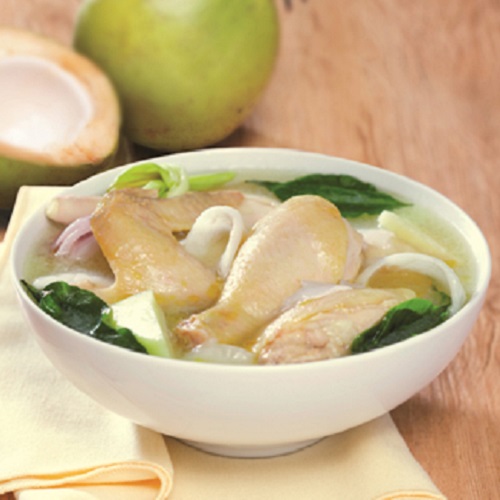 3

tbsp

Oil

1/8

c

garlic

chopped

1

head

Onion

sliced

5

slices

Ginger

1

k

chicken

3

cups

coconut cream

2

cups

coconut juice

3

pcs

lemon grass

1/4

cup

chili leaves

1

tbsp

pepper corns

4

tbsp

Fish Sauce

1

cup

coconut meat

2

cups

sayote
3

tbsp

Oil

1/8

c

garlic

chopped

1

head

Onion

sliced

5

slices

Ginger

1

k

chicken

3

cups

coconut cream

2

cups

coconut juice

3

pcs

lemon grass

1/4

cup

chili leaves

1

tbsp

pepper corns

4

tbsp

Fish Sauce

1

cup

coconut meat

2

cups

sayote
Press the saute option and put the oil, garlic, onion and ginger. Caramelize a little.

Place the chicken, coconut cream, coconut juice, sayote, lemon grass,pepper corns and fish sauce in the pot.

Close the lid and press the poultry button.

Release the pressure and put the leaves and coconut meat then stir.